Take a trip through the greenhouse glass and see what you can find there. Stepping into Metrolina Greenhouses 167 acre single-roof structure may feel like entering another world, but it's just a normal day for one of Lowe's suppliers.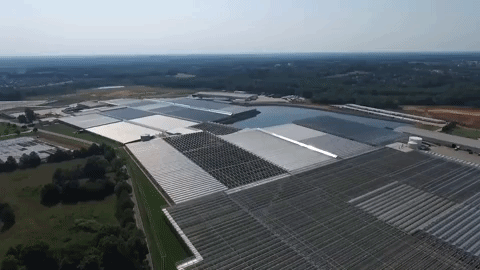 If your annuals or perennials were purchased at a Lowe's within 500 miles of Charlotte, N.C., they probably came from Metrolina Greenhouses. This family-owned company sowed its first seed in 1972, and it's bloomed into the largest single-site heated greenhouse in the U.S.
With 110 million seedling and cutting plugs, it's no small feat to plant, grow and move all the resulting plants. Metrolina has invested more than 40 years into research and development, bringing the latest technologies to their growing operations. Using a multitude of automated machinery and processes, Metrolina is able to ship more than 180 truckloads of product per day.
The company has also invested in sustainability efforts. It uses up to 1.5 million gallons of recycled water every day, which is stored and recycled through 25 acres of retention ponds. The unique open-roof greenhouse design exchanges all air in the structure every minute.